We celebrate iconic, historical and local extraordinary people of color and character for their great works! We strive to spark discussion that leads to better understanding and tolerance of diversity in our communities.
The Dreamers, Visionaries and Leaders' Project was established in 2009 and dedicated to honoring the African American contribution to our American History. In 2013 we expanded our efforts to celebrate our Hispanic Brothers and Sisters through the recognition of Hispanic Heritage Month.
We will continue to grow in our inclusiveness of multicultural contributions to our American History.
2016 Black History Month Honorees
Dr. Mildred Dalton Hampton-Henry

Dr. Vincent Ajanwachuku

Dr. Lakieta L. Emanuel, SLPD

Cedric Evans

Alexandra Gessesse

Joan Rudder-Ward

Mina J. Blazy

Thomas & Tamara Lee

Vickie Mack
2016 Hispanic Heritage Month Honorees
Stephanie Pazarin

Eric Schmidt

Carlos Sarmiento

Diley Greiser

Veronica Venegas
Our Sponsors
Please Patronize These Businesses
Legacy Scholarships Information
The 2018 DVL Scholarship Application Submission Period begins January 5, 2018 !
"The establishment of the DVL Legacy Scholarship Program by DVL Founder Regina Weatherspoon-Bell gave our family the perfect vehicle to support the next generation of young leaders in the communities of the High Desert. Regina began with the dream of awarding three scholarships of five hundred dollars each for that first year.

Inspired by her dream, Selectors (scholarship judges) for this first year of awards donated an additional fifteen hundred dollars which raised the number of awards from three to six. These people from our communities were so impressed by the academic achievements and community engagement activities of graduating high school seniors that they donated the additional dollars from their own pockets.
We are proud to say that our family was among those who donated a scholarship to an outstanding student graduating in 2014, a student who is now thriving in her freshman year at UC Berkeley."
~Drs. Paul & Barbara Williams
2017 DVL Scholarship Recipients
Jacob Collin Ray

DVL Honoree Scholarship

Jessica Siyuan Poon

Ms. Anna Sugi Scholarship

Jenifer Hunsucker

Bishop Nathaniel Ruffin Scholarship

Geng-Wei Lee

Dr. Gerard Brown Scholarship

Ke'airah Benson

Weatherspoon Family Encouragement Award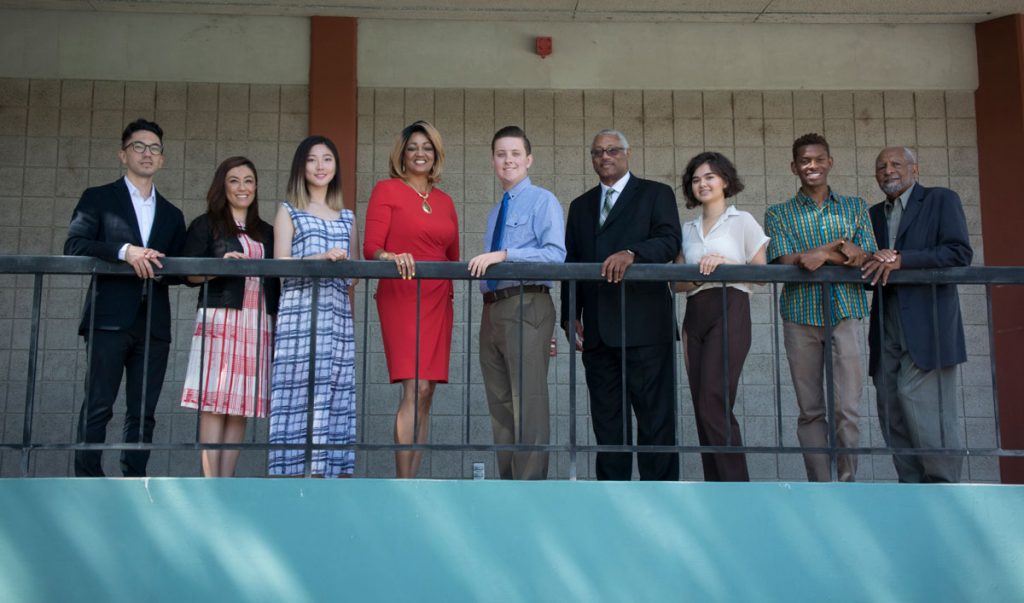 Our Donors
Mr. & Mrs. Felix Diaz
2013 Lifetime Achievement Honoree